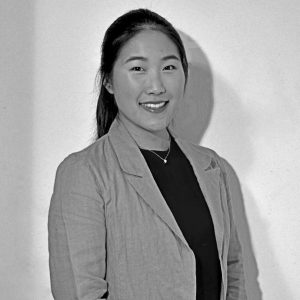 Alice Park joined the American Visa Law Group in October of 2016 as a legal assistant, working on a wide range of immigration petitions. She is particularly familiar with H-1B and I-140 petitions but is always excited to work on cases that challenge her. She obtained a Cognitive Science Bachelor's degree from UC Berkeley and was a software engineer before joining the law field. Alice's unique skillset and education background has proven useful in helping her approach problems from different angles. Above all she values the relationships she makes at American Visa Law Group and always strives to assist the clients as best she can.
Ms. Park was born in Eugene, Oregon and raised in the Bay Area. In addition to English she speaks Korean.
Because Alice is a recent graduate from Berkeley she still enjoys visiting the campus and friends over the weekends. Her hobbies include anything related to music, as she both plays the violin and is an urban dancer. She is more than willing to get song recommendations for her ever-growing playlists.
Education
Bachelor of Arts in Cognitive Science, UC Berkeley
Languages Spoken
English and Korean